Allan Weisbecker's thoughts on Playa Saladita
I've spent a total of a year and a half here over the past three years and could count the non-surf days on my fingers, maybe of one hand. And get this: I've been here primarily in the off-season (November through March). Whoa.
In other ways, too, this is the most user-friendly surf locale I've traveled to. And I have been around. My cabina (pictured below) is 50 yards from the paddle out. (Less at high tide.) My morning surf check involves opening my eyes and lifting my head about a foot.
La Reina de la Punta,
The Queen of the Point.
Question: If it's so good, why blab about it? Because I have local friends here, Lourdes and Federico specifically, who helped me when I really needed it (especially when I got sick), and whom I know I can trust (a rare quality in my experience). The Mexican economy, like everywhere else, is hurting. Tourism, even surf-tourism, is off. They need the business. (There's nothing in this for me, financially.)
The wave
Saladita Point has often been called a 'mirror Malibu' and that's accurate. A long peeling left point break, especially good for longboards.
There are other waves in the area, most notably The Ranch, a wilderness break down the coast to the south. Classic A-frame, lefts and rights, usually a bit bigger and rounder than Saladita.
If you're a beginner or have never surfed at all and want to learn, Saladita is ideal. As I say, there are always waves; when it's too big you just move down the cove until the size fits your ability level. Lourdes has board rentals to fit any need and can set you up with an instructor.
Getting here
Fly in to Zihuatanejo/Ixtapa. A taxi to Saladita is about $75. Tell the driver, 'A Saladita, el Restaurante de Lourdes.'
Rental cars are at the exit gate. Book in advance or talk to Johnny at Alamo. (About $30 a day with insurance for a low end compact.) Think about booking the car online in advance; it's sometimes cheaper.
In your rental car, exit the airport and follow the signs to Lazaro Cardenas. In about 40 minutes you'll cross the Los Llanos River bridge. Go up the hill and make your first left. Go about a quarter mile then make a sneaky right, staying on the paved road. Next thing you know, you're here.
A car in not a real necessity here, if you don't mind sticking to the Point wave (which I don't). Although the nearest shopping is in Los Llanos, a ten minute drive, you can usually get a ride with someone; a taxi is inexpensive.
Stay at Lourdes's at the Point. Period.
La Casa Verde (The Green House) is the high end choice. It has separate upper and lower levels with 2 king size beds each, and a shared swimming pool. Secluded, your front lawn is right on the Point.
$180 for one night, $150 if weekly, $120 if monthly.
All accommodations feature a stove and fridge.
Lourdes's cantina and surf shop, steps away, is the hub of the Saladita scene. Everyone shows up at Lourdes's, from former world champ Corky Carroll and his surf chum from the old days, Tim Dorsey, both of whom live down the beach, to various other surf legends, like frequent visitor Linda Benson, to various viajeros passing through (as I did in 1996 on my Captain Zero journey); there's a good crew of local surfers too, easy-going and competent to downright hot in the water.
(My friend and assistant Denise came down for a ten day surf vacation and liked the place and everyone in it so much that she built this website gratis, as a 'thank you.')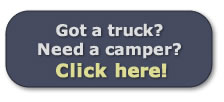 Is it safe?
I've never felt safer anywhere in my travels than I do at Saladita. In the year and a half total I've spent here I've never had a lock on my door and have never had anything stolen. If Mexico is a dangerous country, the danger is somewhere else.
Contact Lourdes
Tell her you're a friend of mine and get a 10% discount on lodging.

Don't bring a crowd with you, be respectful of the locals in the water, and you're in for a memorable surf trip.